SystemTrends is an Atlanta-based web technology and services company providing custom development and design solutions, systems integration, and technology consulting. We deliver critical expertise to help you leverage the web.
Whether it's custom development, open source, or a blended approach, SystemTrends adds value to your organization through rapid deployment and affordable solutions.
Application Integration – Connect systems; transform data

Custom Development – End-to-end and maintenance

Technology Consulting – Strategy, architecture, management

WordPress – Standard an custom implementations

Moodle – Best practices, custom plug-ins and reporting

Strategic Relationships – Digital media/marketing firms
Strategic relationships and alliances.
SystemTrends is often called to serve in strategic relationships with other vendors. This may involve purely technical work in the background or our collaboration with the vendor's team to manage the project and work directly with the customer. If you are a digital media firm out of bandwidth and have project needs, we can help.
Providing the right solution takes experience, creativity and a driving passion to help you succeed. We've built Web applications for non- and for-profit organizations. We'll work with you to identify your immediate needs and create a plan that will deliver the greatest return on your investment in technology.
SystemTrends has been working with Learning Management Systems since 2007. We have implemented open-source solutions such as Moodle, optimized and extended corporate training platforms and developed LMS tools from the ground up. Whether your needs involve integrating an LMS with other systems, reporting and analytics or implementing a turn-key solution, our extensive exprience will help you achieve your goals.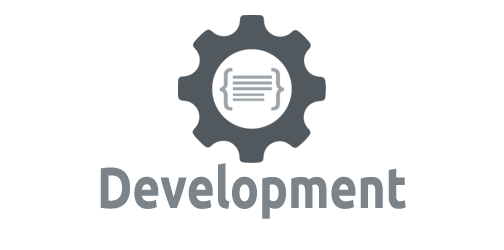 Building your site is only the beginning. While we do employ SEO best practices when developing your site, you may need additional services to get your site ranked in major search engines like Google. We can help. We'll help you devise and implement an effective web marketing strategy.
We create scalable web applications that support your mission-critical processes and workflow. From open-source solutions like WordPress to frameworks like Laravel we can build microsites or complex enterprise-scale applications. Whether it's a new project or enhancing an existing tool or site; from API development and integration to a SAAS solution, we'll deliver with quality and consistency.
WEB SOLUTIONS


IS OUR DNA

.
We exist to help you take better advantage of available Web technologies. Since 2005, we have worked for small businesses, non-profits, regional and national companies. Our development platforms are Microsoft .Net and PHP. When it makes sense we use open source solutions. We want our customers to be able to focus on their core objectives and leave the complexities and nuances of technology to us.